Last generation of current models of server hardware, best gigabit internet channels, timely preventive maintenance and continuous monitoring has allowed us to do perhaps one of the best hosting providers. A responsive and prompt technical support will not leave anyone indifferent.
One of the leading control panels with multifunction capabilities for web servers with an intuitive and easy to configure web-interface, which making the management of your sites is extremely simple, convenient and secure.
Free support to migration of your websites to us will make transfer insensibly, easy and quick.
---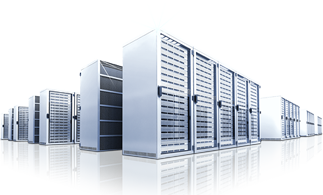 What means virtual hosting?
Virtual Hosting - its a virtual Web server which is located on a physical machine servers whose resources are divided among themselves, at the same time with other virtual servers. For setup of your domain names on our hosting server, use the following NS: ns1.proxymo.net - 178.168.7.4, ns2.proxymo.net - 178.168.7.5.

The advantage of this solution is the low cost of services and the fact that the owner of the rented virtual Web server will never have to worry about constant maintainance of online activity of his websites, support of settings and maintenance of the server and its software - all this work entirely is undertaken by us.
---
Also on all tariff plans of virtual hosting for you is available:
PHP5 (like Apache module)
Apache
Support and control of DNS zones
phpMyAdmin
Support of CGI-BIN
Chronological script launch (cron)
Mail aliases
Mail forwarding
Mail management through Web interface
Mail services (SMTP, POP3)
Control panel ISPManager
Operating system Debian
Editing FTP files through WEB
Anti-virus (ClamAV)
Anti-spam (SpamAssassin)
Statistics (AwStats)
Log-files
Technical support 24/7
Uninterrupted power supply
Unlimited Traffic
Managing domains and MX-records
Backup on a separate server
Unlimited number of subdomains
Webmail